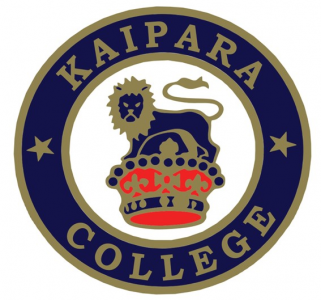 L3 Physical Education - Leadership
3PEL
Course Description
Teacher in Charge: Mrs M. Wilson
Prior Learning & Prerequisites
Students with an interest in Physical Education should choose this subject.
---
We want students who have a passion for being active, learning new skills, challenging themselves and can manage risks in their learning. Do you want to give back to your community, develop your leadership skills and learn how to referee Rippa Rugby at our local Rippa Rugby Kaipara School tournaments then this is the course for you.
You will participate in a skill development programme based on Volleyball and Tag. Learn the official rules of Rippa Rugby so you can referee at three local Rippa Rugby Tournaments. Complete an online Sports Leadership course to further develop your knowledge and interpersonal skills.
Important: This course is not university approved.
---
Learning Areas:
Assessment Policy & Procedures
---
Career Pathways
Massage Therapist, Nanny/Child Carer, Navy Sailor, Navy Officer, Osteopath, Physiotherapist, Private Teacher/Tutor, Recreation Co-ordinator, Fabrication Engineer, Youth Worker, Bus Driver, Secondary School Teacher, Teacher Aide, Intelligence Officer, Chiropractor, Trainer, Coachbuilder/Trimmer, Interpreter, Diversional Therapist, Personal Trainer/Fitness Instructor, Registered Nurse, Sports Coach/Official, Air Force Airman/Airwoman, Air Force Officer, Aircraft Maintenance Engineer, Early Childhood Teacher, Teacher of English to Speakers of Other Languages (ESOL), Army Officer, Army Soldier, Firefighter, Professional Sportsperson, Collision Repair Technician, Automotive Electrician, Automotive Technician, Automotive Refinisher, Baker, Helicopter Pilot, Primary School Teacher, Kaiwhakaako Māori
Contributions and Equipment/Stationery
Full set of PE mufti gear and sports shoes for each practical session.
Chromebook required per 2021 BYOD policy.
---
Disclaimer
Selection of a course does not guarantee entry into the course. Courses may not run due to low numbers and timetable clashes may occur. In both of these situations, the student will be consulted about alternative courses during the Course Confirmation process.