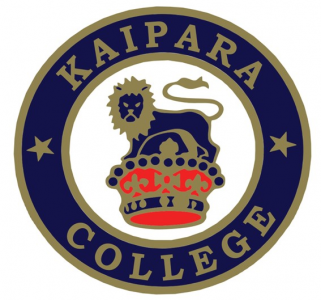 L2 Music
2MUS
Course Description
Teacher in Charge: Mr G. McLarin
Prior Learning & Prerequisites
Successful Completion of the Year 11 Music course, or an audition with Mr McLarin or Mr Roberts is recommended.
---
Level 2 Music - Baby You Were Born To Run
At Level 2 you will be continuing to develop your skills as a Musician and Songwriter, as well as explore music on a New Zealand scale. By learning and demonstrating practical skills in music creation, performance, and research, you will develop a deeper connection and understanding of the music you listen to, as well as how it functions interacts within a more global context. Study in music requires passion, commitment and self-motivation, which are not only the skills required to follow a career in the Performing Arts, but skills that will serve you well in all aspects of life.
First, we will be focussed on song writing and developing performance skills as a group. This is all work that is preparing us for the competitions that we enter during Term Two.
Next, we put all of our work into practice. We perform at Rockquest early in Term 2, and then move to recording and entering our songs into Play it Strange. As well as this, there will be in school performances, and the chance to perform in the school production.
Students will select 18-20 credits from the standards below.
---
Learning Areas:
Assessment Policy & Procedures
---
Pathway
L3 Music, L3 Performing Arts Technology
Careers using Music, Drama, and Performing Arts include:
Musician (solo, band, orchestra), Music or Drama Teacher, Songwriter, Conductor, Actor (working in film, Television and Theatre), Theatre Technician, Stage Manager, Prop Builder, Arts Administrator, Barrister, Broadcaster, Choreographer, Cinematographer, Playwright, Copywriter.

Contributions and Equipment/Stationery
Access to an instrument at home is a great bonus for this course. While you can do it without, you will make even more progress if you can continue your practice out of the classroom environment.
---
Pathway Tags
Musician, Teacher, Diversional Therapist, Actor, Art Director (Film, Television or Stage), Artistic Director, Film and Video Editor, Sound Technician, Dancer, Entertainer, Film/Television Camera Operator, Musician, Director (Film, Television, Radio or Stage), Radio Presenter, Early Childhood Teacher, Media Producer, Production Assistant (Film, Lighting Technician, Model, Private Teacher/Tutor, Television Presenter
---
Disclaimer
Selection of a course does not guarantee entry into the course. Courses may not run due to low numbers and timetable clashes may occur. In both of these situations, the student will be consulted about alternative courses during the Course Confirmation process.