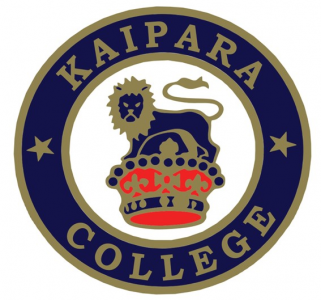 L2 Geography
2GEO
Course Description
Teacher in Charge: Ms R. Kapa
Level 2 Geography in Action
What is Geography about?
Geography is the study of the environment as the home of people. It seeks to interpret the world and how it changes over time – past, present, and future.
It explores the relationships and connections between people and both natural and cultural environments.
Geography investigates the ways in which features are arranged on the earth's surface. It describes and explains the patterns and processes that create them.
Students learn to think spatially and use maps, visual images, and new technologies, including geographical information systems (GIS), to obtain, present and analyse information.
---
Students who should take this course should be curious about the world around them. Students will learn about local issues, perspectives as well as global topics.
---
Learning Areas:
Assessment Policy & Procedures
---
Pathway
Career Pathways
Policy Analyst, Outdoor Recreation Guide/Instructor, Secondary School Teacher, Surveyor, Travel Agent/Adviser, Fishing Skipper, Intelligence Officer, Geospatial Specialist, Urban/Regional Planner, Career Consultant, Emergency Management Officer, Meteorologist, Miner/Quarry Worker, Mine/Quarry Manager, Interpreter, Mining Engineer, Survey Technician, Driller, Geologist, Environmental Scientist, Environmental Engineer, Historian, Ranger, Landscape Architect, Geophysicist
Contributions and Equipment/Stationery
Chromebook/Laptop
---
Pathway Tags
Immigration Officer, Intelligence Officer, Construction and Infrastructure, Geospatial Specialist, Survey Technician, Surveyor, Secondary School Teacher, Tertiary Lecturer, Geologist, Meteorologist, Travel Agent/Adviser, Historian, Retail Manager, Actor, Art Director (Film/Television/Stage), Artistic Director, Translator, Archivist, Conservator, Curator, Librarian, Library Assistant, Author, Journalist, Elected Government Representative, Policy Analyst, Barrister, Judge, Legal Executive, Solicitor, Records Adviser, Retail and Personal Services, Town Planner, Teaching, Demographer, Tourist Operator, Tourism Industry, Archaeologist, Anthropologist, Resource Management, Diplomat, Sociologist, Film maker, Lawyer, Social Work
---
Related Videos
https://www.youtube.com/watch?v=https://www.youtube.com/embed/5onjyWsWa78&t=20s?rel=0&showinfo=0
Useful Links
Disclaimer
Selection of a course does not guarantee entry into the course. Courses may not run due to low numbers and timetable clashes may occur. In both of these situations, the student will be consulted about alternative courses during the Course Confirmation process.