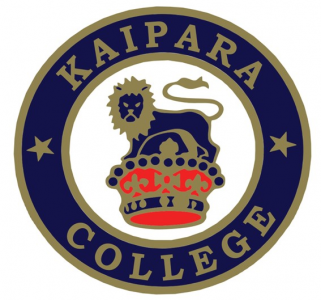 L2 Engineering
2ENR
Course Description
Teacher in Charge: S. Hale
Teacher: R. Fowler
---
This course will teach you or enhance your existing skills of how to operate fixed workshop machines and learn how to use a MIG welder and an Oxy/Acetylene gas plant.
Work as an individual or in a small group to design and build a Go-Kart.
---
Learning Areas:
Assessment Policy & Procedures
---
Pathway
Automotive Mechanic - Automotive Engineer - Automotive Specialist Engineer
All completed Unit Standards go towards you achieving a National Certificate in Automotive Engineering.

Career Pathways
Welder, Automotive Technician, Metal Worker, Plumber, Gasfitter and Drainlayer, Line Mechanic, Motor Vehicle Salesperson, Vehicle Groomer/Cleaner, Product Assembler, Air Force Officer, Air Force Airman/Airwoman, Recycler/Dismantler, Signmaker, Tow Truck Operator, Mining Engineer, Aeronautical Engineer, Mechanical Engineering Technician, Aircraft Loader, Aircraft Maintenance Engineer, Aircraft Refueller, Building Surveyor, Architect, Architectural Technician, Army Officer, Army Soldier, Heavy Truck Driver, Medical Physicist, Electronics Engineer, Collision Repair Technician, Automotive Electrician, Automotive Refinisher, Wall and Floor Tiler, Building Insulator, Chemical Engineer, Biomedical Engineer, Biomedical Technician, Brick and Blocklayer, Boat Builder, Naval Architect, Building Contractor, Building and Construction Labourer, Mechanical Engineer, Electrical Engineer, Building and Construction Manager, Earthmoving Machine Operator, Bus Driver, Textile Process Operator, Carpenter, Carpet Cleaner, Flooring Installer, Civil Engineer, Civil Engineering Technician/Draughtsperson, Watchmaker and Repairer, Coachbuilder/Trimmer, Miner/Quarry Worker, Mine/Quarry Manager, Painter and Decorator, Telecommunications Technician, Industrial Designer, Concrete Worker, Stonemason, Quantity Surveyor, Crane Operator, Curator, Visual Merchandiser, Driller, Electrician, Electrical Engineering Technician, Lift Technician, Engineering Machinist, Environmental Engineer, Plasterer, Fencer, Plastics Worker, Ranger, Marine Engineer, Forestry and Logging Worker, Upholsterer, Game Developer, Landscape Architect, Glass Processor, Industrial Spray Painter, Joiner, Locksmith, Train Driver, Refrigeration/Air-conditioning Technician, Navy Sailor, Navy Officer, Pulp and Paper Mill Operator, Plastics Technician, Project Manager, Roading Construction Worker, Roadmarker, Roofer, Saw Doctor, Wood Processing Worker, Scaffolder, Tyre Technician, Water/Wastewater Treatment Operator, Fire Engineer, Facilities Manager