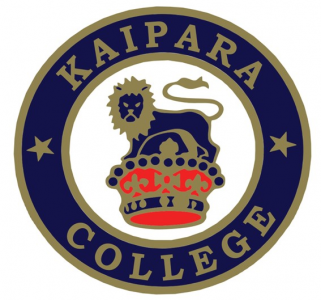 L2 English
2ENG
Course Description
Teacher in Charge: Ms J. Lane
Level 2 English will offer students choice and a wide variety of learning based on the interests and needs of the students in each class. Students will get to explore a variety of different genres and text types. This course will give students the opportunity to gain UE literacy which is a mandatory qualification for tertiary education and entry qualification to a range of further learning opportunities and trades.
---
Learning Areas:
Assessment Policy & Procedures
---
Pathway
Communication skills learned in English provide a solid foundation for all jobs and career pathways, but especially for careers in marketing, research, consultancy, journalism, management, human resources and trades.
Career Pathways
Civil Engineer, Fishery Officer, Musician, Early Childhood Teacher, Teacher of English to Speakers of Other Languages (ESOL), Journalist, Barrister, Solicitor, Elected Government Representative, Air Force Airman/Airwoman, Air Force Officer, Army Soldier, Building and Construction Manager, Dairy Processing Operator, Foreign Policy Officer, Landscaper, Navy Sailor, Navy Officer, Animator/Digital Artist, Sales Representative, Accountant, Auditor, Accounts Officer, Administration Officer, Finance Manager, Receptionist, Advertising Specialist, Copywriter, Sales and Marketing Manager, Personal Trainer/Fitness Instructor, Agricultural/Horticultural Scientist, Agricultural Technician, Agricultural/Horticultural Consultant, Mechanical Engineering Technician, Business Analyst, Software Developer, Animal Care Attendant, Zoologist, Retail Manager, Patternmaker, Chemist, Statistician, Architectural Technician, Archivist, Police Officer, Historian, Heavy Truck Driver, Artistic Director, Insurance Loss Adjuster, Sound Technician, Author, Electronics Engineer, Automotive Electrician, Automotive Technician, Baker, Bank Worker, Hotel/Motel Manager, Cafe Worker, Beauty Therapist, Farmer/Farm Manager, Tailor/Dressmaker, Debt Collector, Biomedical Engineer, Biotechnologist, Biosecurity Officer, Property Manager, Fabrication Engineer, Print Finisher, Building Contractor, Building and Construction Labourer, Mechanical Engineer, Earthmoving Machine Operator, Outdoor Recreation Guide/Instructor, Entertainer, Butcher, Buyer, Surveyor, Cafe/Restaurant Manager, Contact Centre Worker, Textile Process Operator, Motor Vehicle Salesperson, Chef, Science Technician, Managing Director/Chief Executive, Emergency Management Officer, Civil Engineering Technician/Draughtsperson, Insurance Claims Officer, Dental Technician, Fashion Designer, Trainer, Coachbuilder/Trimmer, Graphic Designer, Interior Designer, Painter and Decorator, Communications Professional, Interpreter, Industrial Designer, Information Technology Helpdesk/Support Technician, Information Technology Manager, Event Manager, Conservator, Quantity Surveyor, Jeweller, Technical Writer, Dairy Farmer, Legal Executive, Make-up Artist, Data Entry Operator/Transcriptionist, Crop Farmer/Manager, Curator, Customs Broker/Freight Forwarder, Customs Officer, Systems Administrator, Graphic Pre-press Worker, Workplace Relations Adviser, General Practitioner, Personal Assistant, Environmental Scientist, Economist, Electrician, Human Resources Adviser, Information Technology Architect, Environmental Engineer, Exhibition and Collections Technician, Importer/Exporter, Financial Adviser, Game Developer, Landscape Architect, Gardener, Health and Safety Inspector, Agricultural/Horticultural Field Representative, Hairdresser/Barber, Health and Safety Adviser, Helicopter Pilot, Naturopath, Immigration Officer, Veterinarian, Insurance Adviser, Kaiwhakaako Māori, Translator, Security Officer/Guard, Market Research Analyst, Survey Interviewer, Mortgage Broker, Nanny/Child Carer, Nursery Grower/Worker, Office Manager, Photographer, Physiotherapist, Policy Analyst, Printer, Private Teacher/Tutor, Purchasing/Supply Officer, Production Manager, Project Manager, Youth Worker, Real Estate Agent, Recruitment Consultant, Social Worker, Teacher Aide, Tour Guide, Travel Agent/Adviser, User Experience Designer, Intelligence Officer, Management Consultant, Network Administrator, Marketing Specialist, Career Consultant, Security Analyst, Data Analyst, Dairy Herd Manager, Dairy Farm Manager, Epidemiologist, Facilities Manager