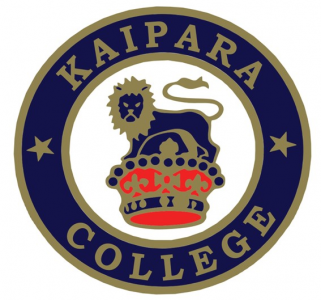 L2 Design
2DES
Course Description
Teacher in Charge: Ms J. Mears
Prior Learning & Prerequisites
This course is the prerequisite for Level 3 Visual Arts Design.
---
Level 2 Design - Design for Sustainability: learning about contemporary Design practice

Visual Arts Design develops visual thinking, idea development and compositional skills. Level 2 Design is a mix of hand and digital based Visual Arts Design. It is a course for students who have achieved Level 1 Visual Arts and want to expand their skills into a course with an emphasis on innovative visual thinking skills based on the United Nations 17 Sustainable Development Goals.. The course involves learning about contemporary Design and Designers and their ways of working, with an emphasis on understanding and using Typography for effective communication. In Design students combine their hand drawing skills with high level digital skills using Adobe Illustrator, Photoshop and InDesign.
In the first internal achievement standard (2.2) the students will use established design practice to learn about design conventions and the many ways to create effective design work and in the second internal achievement standard (2.3) they will expanding their knowledge of design and design conventions into making and editing a series of related design drawings using the Adobe Creative Suite, make and order their design work and effectively communicate their ideas.
This course leads to Level 3 Visual Arts Design and other Design pathways within the Creative and Visual Arts. Further study in Fine Arts or Design will lead to rewarding career outcomes.
---
Learning Areas:
Assessment Policy & Procedures
---
Pathway
Career Pathways
Tattoo Artist, Print Finisher, Signmaker, User Experience Designer, Fashion Designer, Graphic Designer, Interior Designer, Painter and Decorator, Industrial Designer, Jeweller, Make-up Artist, Animator/Digital Artist, Graphic Pre-press Worker, Advertising Specialist, Exhibition and Collections Technician, Architect, Architectural Technician, Art Director (Film, Television or Stage), Game Developer, Biomedical Engineer
Contributions and Equipment/Stationery
Basic art materials such as communal design pens and pencils, aquarelles, access to inks, dyes, paint, specialty papers and communal pencils and brushes will be available. It is recommended that students have a take home kit that includes their own quality design pens, aquarelle pencils, a selection of drawing and design pencils and a quality visual diary plus a USB stick drive.

The Kaipara College Art Department provides free access to the Adobe Creative Suite and a limited number of PC's for student use. It is recommended that students that take this course have access to their own laptop or computer as that will greatly enhance their ability to keep up with the course at home and at school.

A basic take home Design kit at wholesale prices would cost approximately $40-50. Students will be able to place an order at the start of the year to purchase the materials that they want for their personal practice or are free to supply their own.
---
Disclaimer
Selection of a course does not guarantee entry into the course. Courses may not run due to low numbers and timetable clashes may occur. In both of these situations, the student will be consulted about alternative courses during the Course Confirmation process.