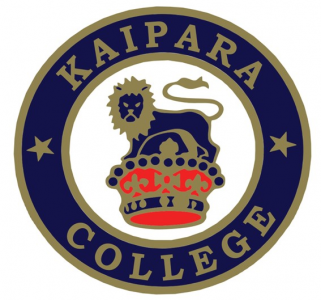 L2 Business
2BUS
Course Description
Teacher in Charge: Ms R. Kapa
L2 Business Solutions
Why take Business Solutions?
Students should take this course if they are interested in using digital tools such as spreadsheets, XERO, and Gantt charts to prepare and process business information. Every business and organization needs people who can process data, analyze the results and make recommendations. You will learn how to use these practical business tools and apply them to different business scenarios using the language of business solutions. Students who enjoy problem-solving, are digitally savvy, and are critical thinkers should apply for this course. Report writing is an essential skill for this course. Laptops/Chromebooks are also an essential tool for this course.
What curriculum skills will students learn in this course?
L2 Key Business Concept: Citizenship and Environmental Sustainability/Kaitiakitanga
L2 Key Business Value: Excellence, by aiming high and by persevering in the face of difficulties
L2 Key Business Skills: Research and Reporting
Source: https://seniorsecondary.tki.org.nz/Social-sciences/Business-studies/Learning-objectives/Business-themes-L7
Why Business?
The knowledge and skills gained in business studies, and exposure to enterprise culture, can help shape "creative, energetic, and enterprising" young people who will contribute to New Zealand's economic future.
The study of Business is about how individuals and groups of people organize, plan, and act to create and develop goods and services to satisfy customers.
Business is influenced by and impacts on cultural, ethical, environmental, political, and economic conditions of the day. Issues such as sustainability, citizenship, enterprise, and globalization are central to both business and the study of business.


---
Learning Areas:
Assessment Policy & Procedures
---
Pathway
Career Pathways
Mortgage Broker, Payroll Officer, Management Consultant, Quantity Surveyor, Accountant, Auditor, Accounts Officer, Actuary, Finance Manager, Economist, Financial Adviser
Contributions and Equipment/Stationery
Chromebook/Laptop
---
Pathway Tags
Sales, Accountant, Banking, Management, Government Departments, Economist, Analyst, Researcher, Marketing Manager, Marketing Executive, Sales Manager, Banker, Advertising, Sports Marketer, Events Manager, Teacher, Small Business Manager, Financial Analyst, Product Manager, Product Development, Human Resources Advisor, Recruitment Manager, Entrepreneur, Accountant, Auditor, Accounts Officer, Actuary, Finance Manager, Quantity Surveyor, Economist, Financial Adviser, Mortgage Broker, Payroll Officer, Management Consultant
---
Related Videos
https://www.youtube.com/watch?v=https://www.youtube.com/embed/GpS1GpPAhnw?rel=0&showinfo=0
Useful Links
Disclaimer
Selection of a course does not guarantee entry into the course. Courses may not run due to low numbers and timetable clashes may occur. In both of these situations, the student will be consulted about alternative courses during the Course Confirmation process.