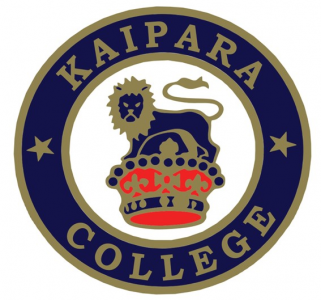 L1 Geography
1GEO
Course Description
Teacher in Charge: Miss A. Begley
Level 1 Geography in Action
Why should students take this course?
Geography is a unique subject that develops students' ability to investigate and analyse their world. Students will develop a range of theoretical frameworks and practical skills that allow them to analyse primary data and secondary research.
The students who take this course should be curious about the world around them. Students will learn about local issues, perspectives, as well as global topics, geographic skills such as mapping, and important geographic concepts, will be learned, and students will complete an individual research assessment. Assessments in this course will include internal assessments as well as an external examination. This course will have both a natural and cultural lens throughout the topics which cover both local contexts (South Kaipara deer cull) and global contexts (Tourism in Bhutan).
Achievement Objectives
1. Understand that natural and cultural environments have particular characteristics and how environments are shaped by processes that create spatial patterns.
2. Understand how people interact with natural and cultural environments and that this interaction has consequences.
---
Learning Areas:
Assessment Policy & Procedures
---
Pathway
Contributions and Equipment/Stationery
Chromebook/Laptop
---
Pathway Tags
Immigration Officer, Intelligence Officer, Construction and Infrastructure, Geospatial Specialist, Survey Technician, Surveyor, Secondary School Teacher, Tertiary Lecturer, Geologist, Meteorologist, Travel Agent/Adviser, Historian, Retail Manager, Actor, Art Director (Film/Television/Stage), Artistic Director, Translator, Archivist, Conservator, Curator, Librarian, Library Assistant, Author, Journalist, Elected Government Representative, Policy Analyst, Barrister, Judge, Legal Executive, Solicitor, Records Adviser, Retail and Personal Services, Town Planner, Teaching, Demographer, Tourist Operator, Tourism Industry, Archaeologist, Anthropologist, Resource Management, Diplomat, Sociologist, Film maker, Lawyer, Social Work, Possible future careers: Urban/Environmental/Regional/Town Planner, Construction and Infras
---
Related Videos
https://www.youtube.com/watch?v=https://www.youtube.com/embed/Q3npJcRWJic?rel=0&showinfo=0
Useful Links
Disclaimer
Selection of a course does not guarantee entry into the course. Courses may not run due to low numbers and timetable clashes may occur. In both of these situations, the student will be consulted about alternative courses during the Course Confirmation process.