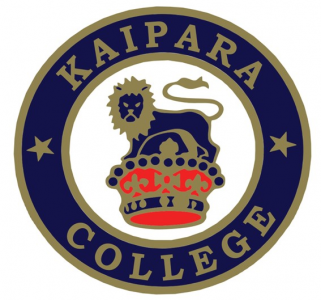 L1 Business
1BUS
Course Description
Teacher in Charge: Ms R. Kapa
L1 Business Planning
Why study Business Planning?
The first and biggest component of this course is the planning of a business idea (Business assessment) for sale at our school's Craft Market Day and/or at local markets. Students should take this course if they enjoy working in teams, are organized, and are innovative thinkers. Students will be given a community focus or sustainable issue to plan, make and market a product idea. But wait, there's more! Students will bank any profit they make.
The second component of this course involves students researching and planning a trip to the South Island (Accounting assessment) and finally, the last assessment involves students looking at all of the stakeholders involved in and affected by planning a school improvement for example a school cafe (Economic assessment). Students will be using business tools such as spreadsheets, charts, and Infographics or Prezi to present their findings.
All four Achievement Standards offered during this course provide Literacy Credits. Students will be able to gain 16 Level 1 Literacy credits in this subject.
L1 Key Business Concept: Enterprise and Economic Sustainability
L1 Key Business Value: Innovation, Inquiry and Curiosity/Whakawhiti Whakaaro
L1 Key Business Skills: Planning and Production
Business, accounting, and economics contribute to the development of a culture of enterprise in New Zealand and support our efforts to improve economic and community well-being.
Source: https://seniorsecondary.tki.org.nz/Social-sciences
---
Learning Areas:
Assessment Policy & Procedures
---
Pathway
Career Pathways
Sales Representative, Administration Officer, Receptionist, Advertising Specialist, Copywriter, Sales and Marketing Manager, Business Analyst, Software Developer, Retail Manager, Statistician, Architectural Technician, Insurance Loss Adjuster, Debt Collector, Property Manager, Surveyor, Cafe/Restaurant Manager, Contact Centre Worker, Motor Vehicle Salesperson, Managing Director/Chief Executive, Emergency Management Officer, Insurance Claims Officer, Communications Professional, Information Technology Helpdesk/Support Technician, Information Technology Manager, Event Manager, Legal Executive, Data Entry Operator/Transcriptionist, Customs Broker/Freight Forwarder, Customs Officer, Workplace Relations Adviser, Personal Assistant, Human Resources Adviser, Information Technology Architect, Importer/Exporter, Health and Safety Adviser, Health Services Manager, Immigration Officer, Veterinarian, Insurance Adviser, Market Research Analyst, Survey Interviewer, Office Manager, Purchasing/Supply Officer, Production Manager, Real Estate Agent, Recruitment Consultant, Travel Agent/Adviser, Valuer, Intelligence Officer, Test Analyst, Network Administrator, Court Registry Officer, Marketing Specialist, Case Manager, Career Consultant, Security Analyst, Penetration Tester, Data Analyst, Scrum Master, Auditor, Accounts Officer, Actuary, Finance Manager, Quantity Surveyor, Economist, Financial Adviser, Mortgage Broker, Payroll Officer, Management Consultant
Contributions and Equipment/Stationery
Chromebook/Laptop per School's BYOD policy
---
Pathway Tags
Financial Advisor, Retailing, Sales, Accountant, Banking, Management, Government Departments, Economist, Analyst, Researcher, Marketing Manager, Marketing Executive, Sales Manager, Banker, Advertising, Sports Marketer, Events Manager, Teacher, Small Business Manager, Financial Analyst, Product Manager, Product Development, Human Resources Advisor, Recruitment Manager, Entrepreneur
---
Related Videos
https://www.youtube.com/watch?v=https://www.youtube.com/embed/XKocnAS345U?rel=0&showinfo=0
Useful Links
Disclaimer
Selection of a course does not guarantee entry into the course. Courses may not run due to low numbers and timetable clashes may occur. In both of these situations, the student will be consulted about alternative courses during the Course Confirmation process.